:: 2012, 2013, 2014, 2015, 2016, 2017, 2018 Police Checked ::
:: Examined, Qualified, Certified, Experienced, Insured, Professional Body, Proven ::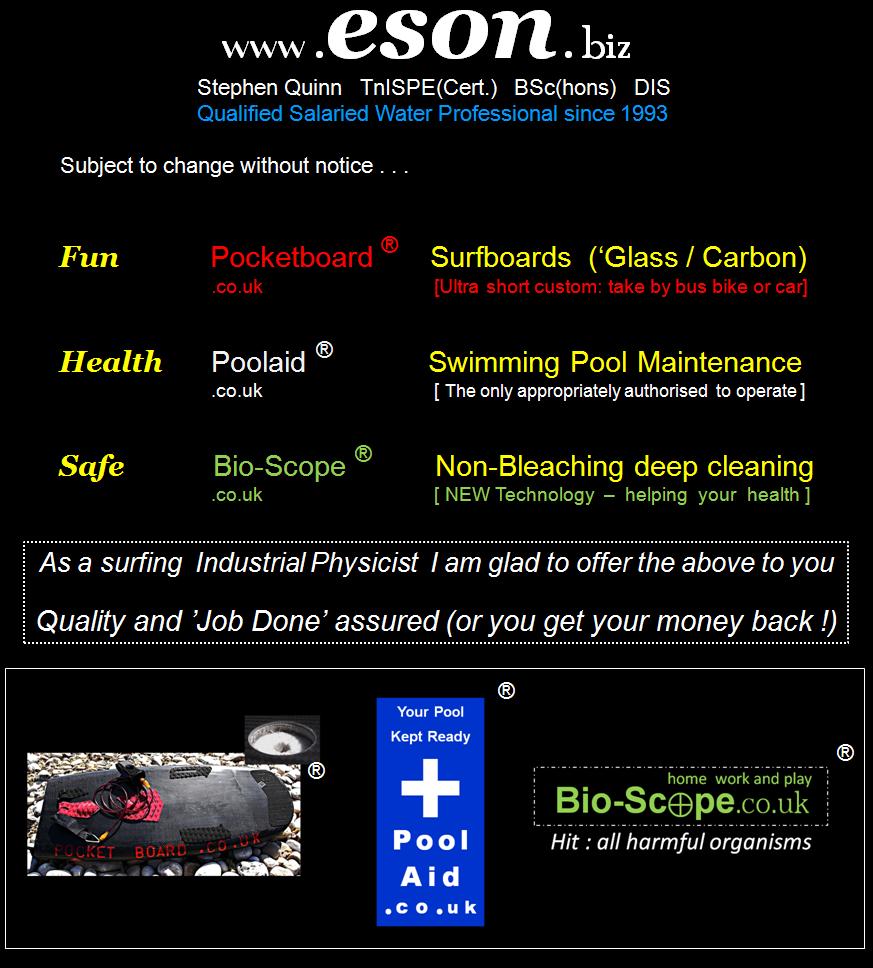 Click on a link below to go there
pocketboard.co.uk ® : Ultrashort (carbon) surfboards with three independently adjustable fin boxes
poolaid.co.uk ® : Swimming Pool Maintenance
bio-scope.co.uk ® : Unique captured gas deep cleaning
No1C.uk ® : Professional cleaning with rope safety options
LPA121.com : Advocate service for filing a 'second' to look after your property and finances in case you lose mental capacity to do so
For your exterior enjoyment . . .
Make your weeding summer easy by using us ! . . . from £1.00 a square meter, Pet Safe Professional Weed Control
WeedFreeUK.com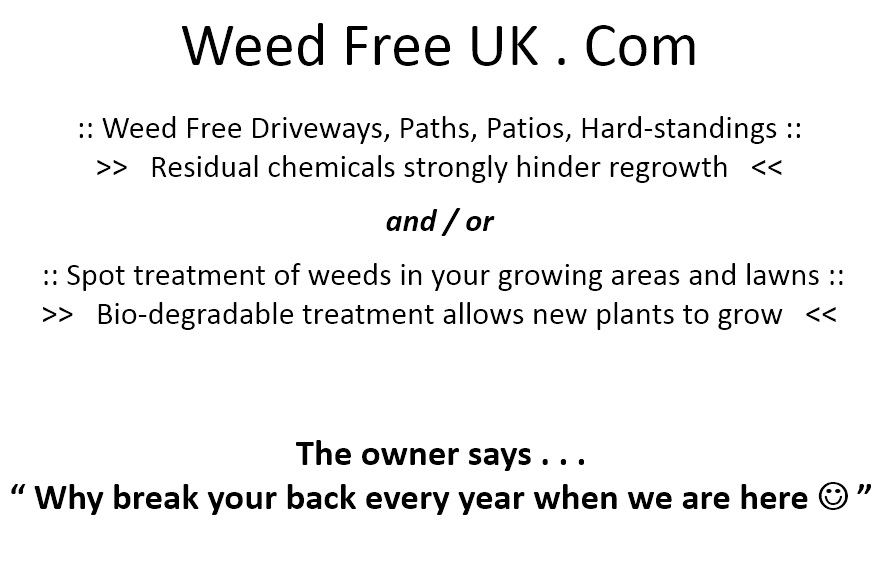 Click me to visit WeedFreeUK.com
Click me to visit PestFreeUK.com
Click me to visit our Japanese Knotweed.Expert website
Each job now with FREE natural radiation reading
And . . .
Mould Control Wales . com
A 20 minute miracle mould treatment at a scalable 200m2 per hour!
A professional process; Deep cleaning mould from surfaces and the air you breathe!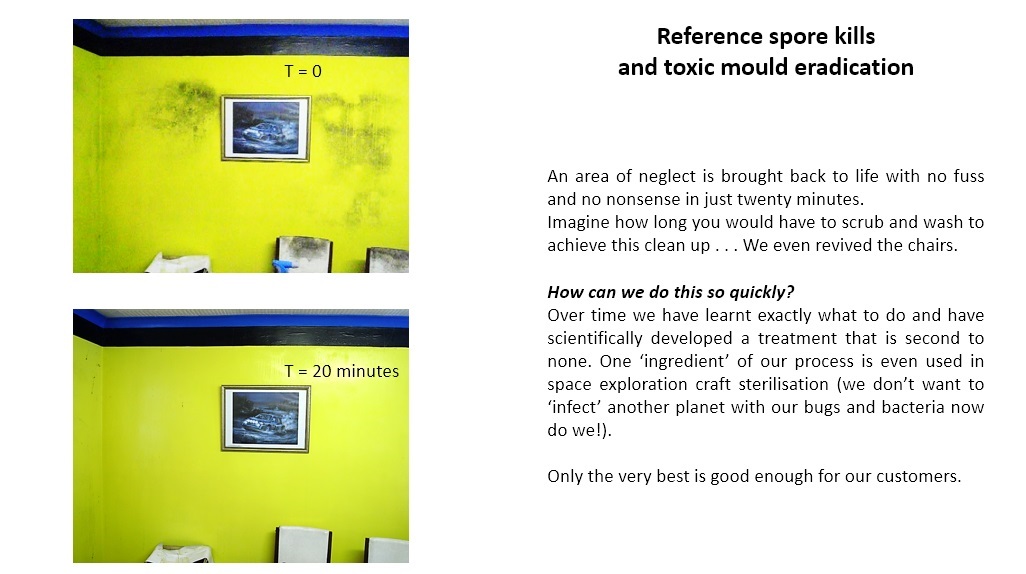 Click me to visit mouldcontrolwales.com website

Comes with FREE background radiation reading

Special Note ('Rouge Trader' / 'Copycat' Awareness): Keeping in mind the legal protection afforded to us by our registered trademarks and forthcoming patents: Our tried and tested mould and pathogen treatments - As a 20years professional scientist with no incidents nor accidents competency is proven such that we use extremely strong chemicals that any non-scientist should not have access to. In case of unexpected events we also carry expensive countermeasures your 'builder' or 'guild' member simply does not even know of never mind know how to safely use! In fact our countermeasures can cost more than the cost of the original cleaning chemicals! We also monitor your atmosphere for fume and gas levels during treatments guaranteeing the safety of you and your property during our treatment. We also double check the area is safe for you before we leave. Some call us over-cautious, we call it our responsibility to you.

. . .